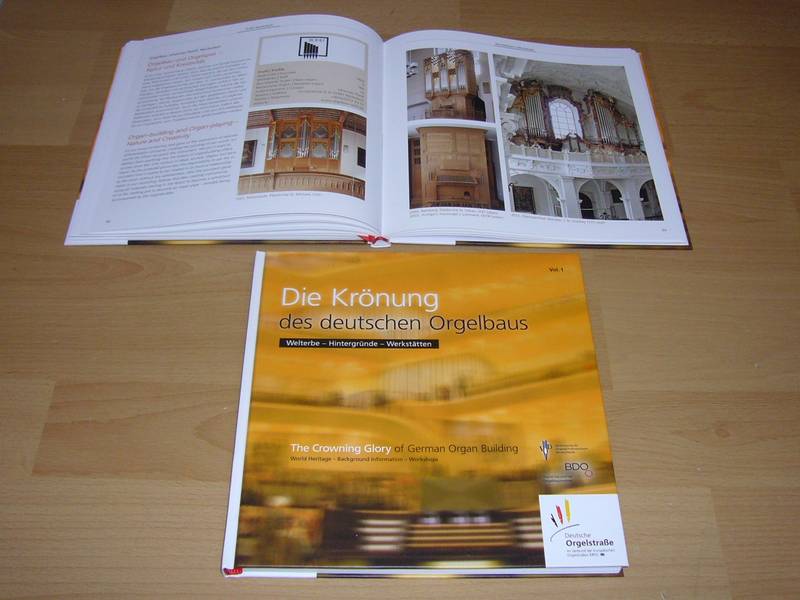 Reference book "The crowning glory of German organ building".
A hardcover book about interesting facts about German organ building and its history.
On December 7, 2018, German organ building and organ music received an accolade. They were included in UNESCO's Intangible Cultural Heritage of Humanity list.
To give due expression to this honor, this book presents various topics of organ building and offers a bilingual (DE,E) insight into 40 organ workshops and a directory of over 60 organ museums. Furthermore, there are basic essays on the development of organ building, fundraising for the organ, the organ as a world heritage, the German Organ Route, the Association of Organ Experts in Germany, and many more.
An interesting book for all organ enthusiasts and those who will become organ enthusiasts. Suitable also for passing on as advertisement for the royal instrument for following generations.
We offer this book for a nominal fee of 10 Euro plus 19% German VAT.
Part number
Net price
Gross price
Quantity
Reference book "Crowning of the German organ building".
FB OB
10,00 €
11,90 €